what is features of different assembly line
Features: The products that are carried are relatively heavy and run synchronously with the production line, which can realize the climbing of the products; the production of the beat is not very fast; taking the chain plate surface as the bearing, it can realize the smooth conveying of the products.
Features: Wide range of products to be carried, with less restrictions; with the use of stoppers, it can realize the continuous, taktaging and accumulating functions of the product; the lifting and translation device can realize offline repair or detection of products without affecting The entire assembly line runs.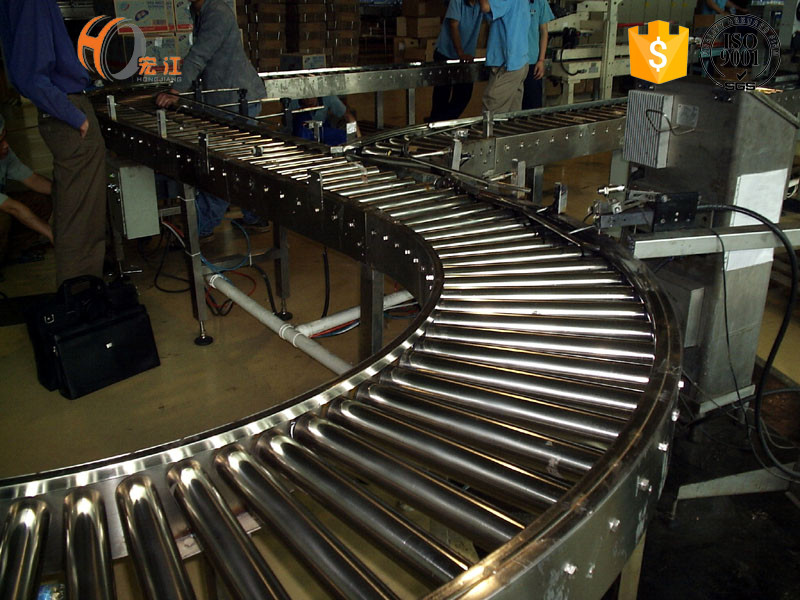 Features: Lighter load bearing, less shape restriction; synchronous operation with the production line, can realize the product's climbing and steering; with the belt as the carrier and conveying, the product can be smoothly conveyed with low noise; the light material or product can be realized longer Distance delivery.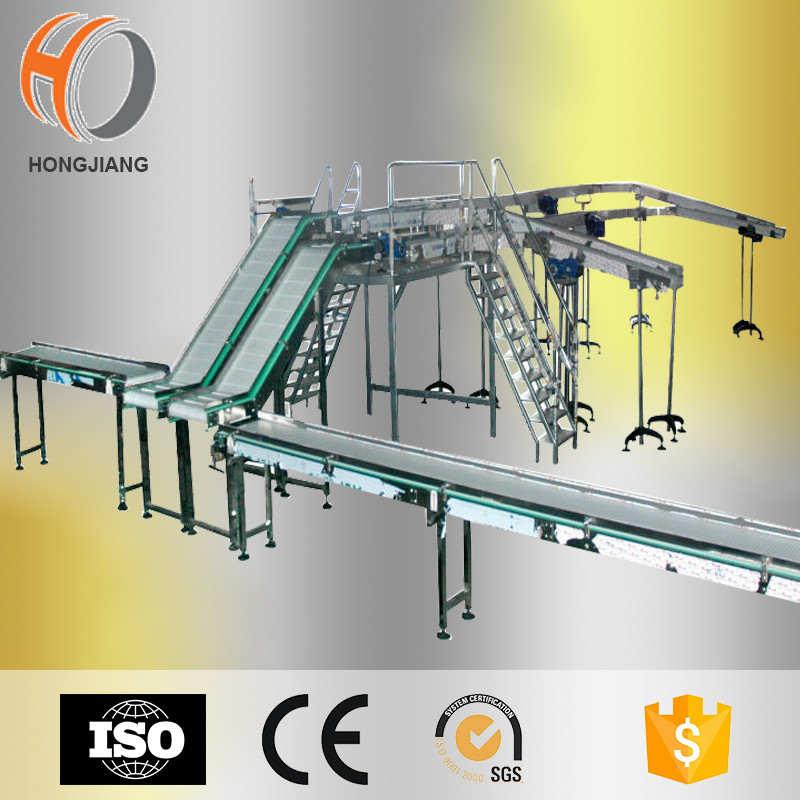 Features: The differential conveying line adopts double-speed chain traction, the tooling plate can be freely conveyed, and the blocker is used to position the workpiece to move freely or stop. The workpiece can be automatically lifted at both ends and laterally moved. It is also possible to install rotation (90 degrees, 180 degrees), special planes, testing equipment, robots, etc. on the body or on the side of the body.

Guangzhou Hongjiang Automation Equipment Co.,Ltd We are a factory professional  in conveyor chains, modular belts, plastic components , and conveyor systems for 22 years. Most of our products have SGS, ISO, CE certificate. Now we offer service for many big and successful company, such as Vinda, Pepsi Cola, COFCO, Pacific Can, Tech-Long and so on. They all satisfied with our products, and have long term cooperation with our company.We make molds for plastic table top chains, modular belt, sprockets, idler wheels and other plastic components.and we have professional engineer team to design and produce conveyors according to customer's requirements. Our main conveyors including: spiral conveyor, table top chain conveyors, modular belt conveyors, stainless steel chain conveyors, Inclined conveyors, Gripper conveyors and so on.It covers different industries, like beverages, foods, tissues, textile, tobacco, fruits, battery and so on.Our company located in Guangzhou, welcome to visit us anytime.
Subscribe To Our Mailing List